The Lord is my strength,
my shield from every danger.
I trust in him with all my heart.
He helps me, and my heart
is filled with joy. I burst out
in songs of thanksgiving.
Psalm 28:7

I just turned 48 
and am fussing with things like perimenopause.
I have naturally curly hair.
But now I wear it straight, and I love it.
I'm short and I procrastinate.
I have glaucoma.
For over ten years now and probably longer.
(definitely be aware even your children should be tested for glaucoma)
I am currently writing a novel titled Sam Walker's Widow.
It is nearly finished.
I have always loved Mary Engelbreit.
(I keep this print handy when I need it, he he.
)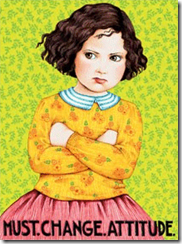 I love love Gooseberry Patch Cookbooks
Bliss: a big mug of this, a computer, and some uninterrupted time
We live in the country in Wisconsin near a beautiful river.
You can see many photos interspersed throughout this blog or by clicking on the nature related label categories.
(even though our differences sometimes drive me crazy!)
(newly married 22 years ago)
and a little more recent - I love this picture of us
sunburn and all

We do crosswords together - even over the phone.
I love my three kids.
Molly, Jacob, and Sam.
They're the best parts of us.
Here they are, in front, getting a picture
at a recent Needtobreathe concert.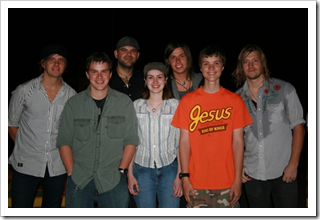 We have always home schooled.
(except for two long, awful months of all-day kindergarten)
Two have graduated, one to go.
My daughter, Molly, inherited my love for writing.
She has self-published the first two books in a four-book series.
A Pirate Daughter's Promise, (see sidebar)
Every Tear, the second book in the series.
I am currently editing A Captain's Heart which will be published when that is accomplished. And Finding Faith will come after that.

  
My favorite things:
Saturday mornings and coffee with my husband
birdsong early in the morning
big, tall white pine trees
being at the lake
the sound of Canadian geese honking overhead
crisp, sunny fall days
burning candles
a fire in the wood stove
writing & reading
snow days
thunderstorms
cottage style decorating
romantic movies
coffee mugs
Barnes and Noble
things that are always vying for my attention:
(but winning out in this order)
reading news online (LOL)
digital scrapbook design
fiction writing
reading
and even MORE about me
me in a nutshell:
and more:
I love period dramas like BBCs Pride & Prejudice,
but BBCs North & South is my favorite.
Mr. Thornton: "Look back, look back at me."
(how romantic!
)
 
Anne of Green Gables . . . what more could I say?
I love watching Alan's cooking show

I love hymns and the music of
My favorite rock music bands
Leeland's Sound of Melodies is an AWESOME cd
and I rarely use the word awesome
If I play a computer game, it's Mahjong
these are some favorite actors and actresses:


some favorite movies:

favorite television:




- - - - - - - - - - - - - - - - - - - - - - - - - - - - -

all blinkies are linked